As we prepare for a new academic year, it's time to introduce our new Steering Group members.
Following an open recruitment process, we welcome six colleagues who have volunteered to help drive forward Southampton Cultural Education Partnership (SCEP) priorities. With their support, we're excited about the future of creative education in our city.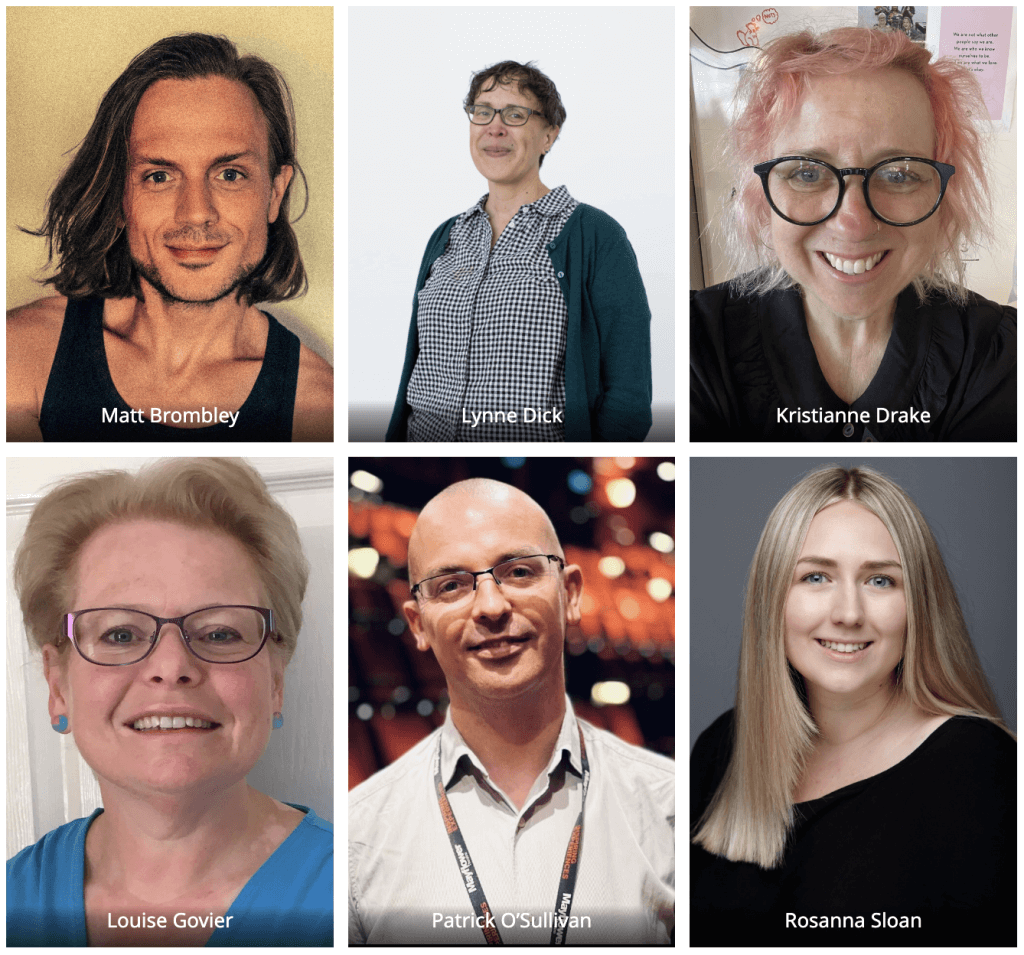 Joining the Steering Group from September 23
Matt Brombley (He/Him) is Development and Inclusion Manager at Southampton and IOW Music Hubs, as well as Associate Lecturer in Popular and Digital Music at Solent University. He leads the South West Coastal Music Hub's Youth Voice Network, chairs the South West Music Hubs EDI Working Group, and is a member of Young Southampton.
Lynne Dick (She/Her) is Head of Programme (Engagement and Learning) at John Hansard Gallery, Southampton and is committed to inclusion, diversity and community engagement in and through the arts. She was an artist and artist-educator for many years and has worked across the arts and heritage sectors in the region.
Kristianne Drake (They/Them) is autistic and non-binary. They are the founder and Director of In Focus Education and Development CIC, which is a small non funded organisation that works with young people who are not in full time education, employment or training, or who are amongst our most at risk and vulnerable.
Louise Govier is Chief Executive of the charity Artswork, which empowers young people through creativity. Based in Southampton, the organisation works with partners across the South to develop new ways for people to discover the success, empowerment and sheer joy that the arts and creativity can bring to classrooms, communities and careers.
Patrick O'Sullivan is Head of Creative Learning at Mayflower and Mast Mayflower Studios. Originally from Tramore, Co. Waterford in Ireland, he has been working in theatre education in the UK since 2004.
Rosanna Sloan is General Manager of The Arts Development Company and founder of Unexpected Places, where she spearheaded many projects including growing the organisation's Light UP youth theatre to 400 students and establishing Little Lights creative and sensory play classes for under 3s.
They join Kath Page (Chair), Louise Coysh (Observer of our fund hold) and Sam Cairns (SCEP Manager) to make up our Governance team.
The future of SCEP
Our larger Steering Group, who worked with us on our transition planning over 2022-23, steered us to incredible results – achieving Better Lives Through Culture. Transition recommended a smaller Steering Group to support the work of the SCEP and our members.
We had a strong field of SCEP members who volunteered to help run the SCEP. Thank you to everyone who applied. It was a fantastic show of support for the future of SCEP and our plans.

Sam Cairns, SCEP Manager
Over the next two years we will focus on:
Increasing Health and Wellbeing for children and young people through arts engagement
Pathways and progression: testing out new approaches to conserve capacity and resources including referrals processes
Building a workforce for the future: providing inclusive training and skills development opportunities for young people and the cultural sector
Join Us
If you want to help Southampton's young people create a city worthy of their loyalty and pride, we'd love you to join the SCEP as a member. It's free and we provide CPD, online and in person network meetings and monthly emails to keep you up to speed with the latest news.