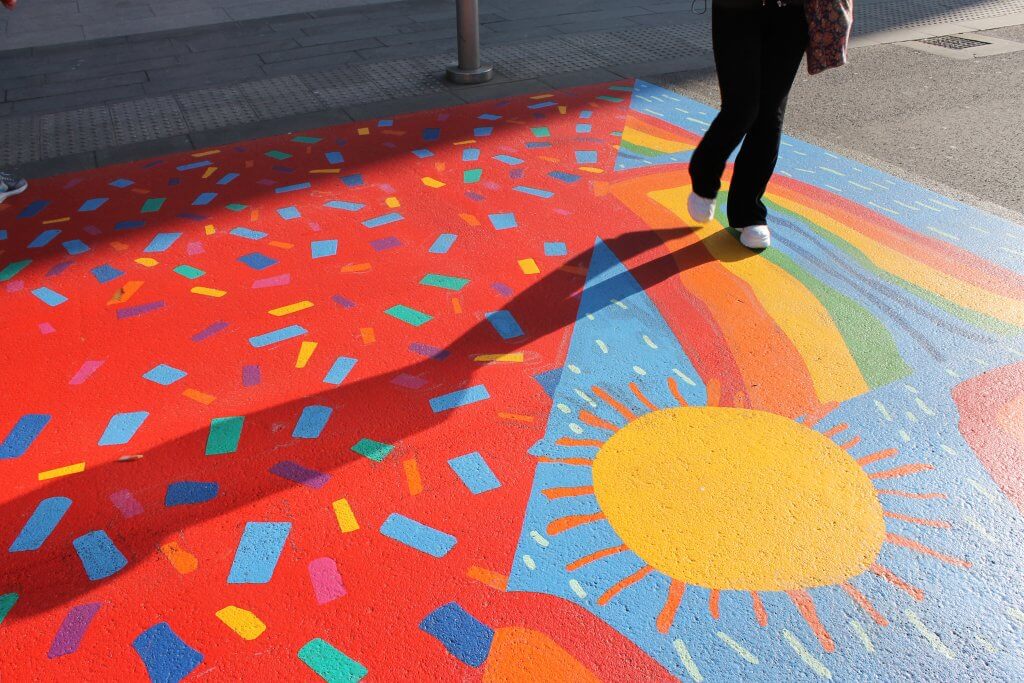 Southampton Cultural Education Partnership has been awarded its first large-scale investment of over £130K by Artswork to support an ambitious two-year programme set to directly benefit hundreds of children and young people across the City.
The Southampton Cultural Education Partnership (SCEP) are a cross sector group of organisations working together to nurture creative and cultural education for all children and young people in Southampton. SCEP members range from small to large-scale creative, cultural and heritage organisations, schools, colleges and universities to youth-focused charities and local authority youth services. The partnership is generously supported by key organisations in the city who collectively are providing cultural education and enrichment programmes for children, young people and communities in Southampton currently with a total monetary value of £340,000, totalling £470,000 with the Better Lives investment.
The Better Lives Through Culture investment focuses specifically on engaging young people most at risk of exclusion. Working with SCEP, young people themselves will co-design a Framework for cultural learning and education. There will be a Creative Curriculum for Southampton; Creative Mentoring Training Programme for emerging artists to engage directly with young people; and opportunities for young people to build qualifications and cultural recognition through Arts Award, Digital Badges and Artsmark. This city-wide activity will develop even stronger, more sustainable cross sector working that will support and enable even more young people to fulfil their potential in Southampton.
Louise Coysh, Interim Lead, Southampton Cultural Education Partnership and Associate Director and Arts & Culture at University of Southampton, said: "This is a game-changer – a creative programme benefitting Southampton's children and young people and enhancing the City's cultural and education practise. It's the result of collaborative working with city partners and has the voices of children and young people at its centre. The investment allows us to build on work taking place across the city as well as create new opportunities and ways of working together."
The Better Lives Through Culture investment comes from Southampton-based charity Artswork, who work to break through barriers and develop new ways for children and young people to discover, succeed and enjoy arts and creativity in classrooms, communities and careers. Artswork are funded by Arts Council England as the Bridge organisation for the South East, which has made this investment possible.
Louise Govier, CEO of Artswork said: "I am thrilled to be able to confirm this investment, which will make such a difference to children and young people's lives in Southampton. Creativity is fundamental to our growth as individuals and as communities. As well as helping us to develop vital life skills such as problem-solving and innovation, it also makes us happy and connects us with others – think of all the wonderful rainbow creations in windows that became such a symbol of hope and support last year. SCEP have created a vibrant programme with the voices of children and young people at its heart, that will transform creative possibilities for our community. Artswork supports partnerships like this across the South; the team are really excited to be part of this brilliant work in our home-town."
The Better Lives Through Culture investment is being made to the Southampton Cultural Education Partnership who will involve the most of the city's organisations, infrastructures and capitalise on opportunities – building on and connecting to great work like the development of Southampton's 2025 City of Culture bid.
Councillor Darren Paffey, Cabinet Member for Children and Learning, said: "This investment is a fantastic opportunity for the children and young people of Southampton, helping ensure that even the most disadvantaged will be able to participate in the city's exciting cultural future and rich heritage, both in and outside of our schools."
Phil Gibby, Area Director, South West, Arts Council England, said: "We congratulate Southampton Cultural Education Partnership (SCEP) on this significant investment of over £130,000 from Artswork, an organisation who help to bridge the gap between schools and arts organisations. SCEP work collaboratively across the city and do exemplary work providing children and young people with creative and cultural opportunities – something that's at the heart of our 10-year strategy, Let's Create. It's an exciting time for Southampton, and we're looking forward to seeing the positive impact this award will have for the city's next generation."