In this SCEP SPOTLIGHT post, we take a look at the Activity Pack scheme run by SCEP member University of Southampton.

Within just over a year, the Activity Pack scheme from University of Southampton transformed from a 2,500-pack initiative meant to address the digital divide exacerbated by the first COVID-19 lockdown (which saw families with limited or no access to the internet or suitable devices further disadvantaged), into a project that has distributed a further 18,000 packs nationally via schools, charities, and youth organisations.
The scheme was inspired by Art in a Box, a previous collaboration between Solent University, Solent Showcase Gallery, Southampton City Art Gallery, City Eye, Mayflower Theatre and John Hansard Gallery (all SCEP members), where young people were provided with art materials as an accessible alternative to the Internet-reliant lockdown offering. The idea reached University of Southampton's Schools-University Partnership Officer, Jessica Spurrell, in a SCEP meeting (!), and, as she says, 'it all snowballed!'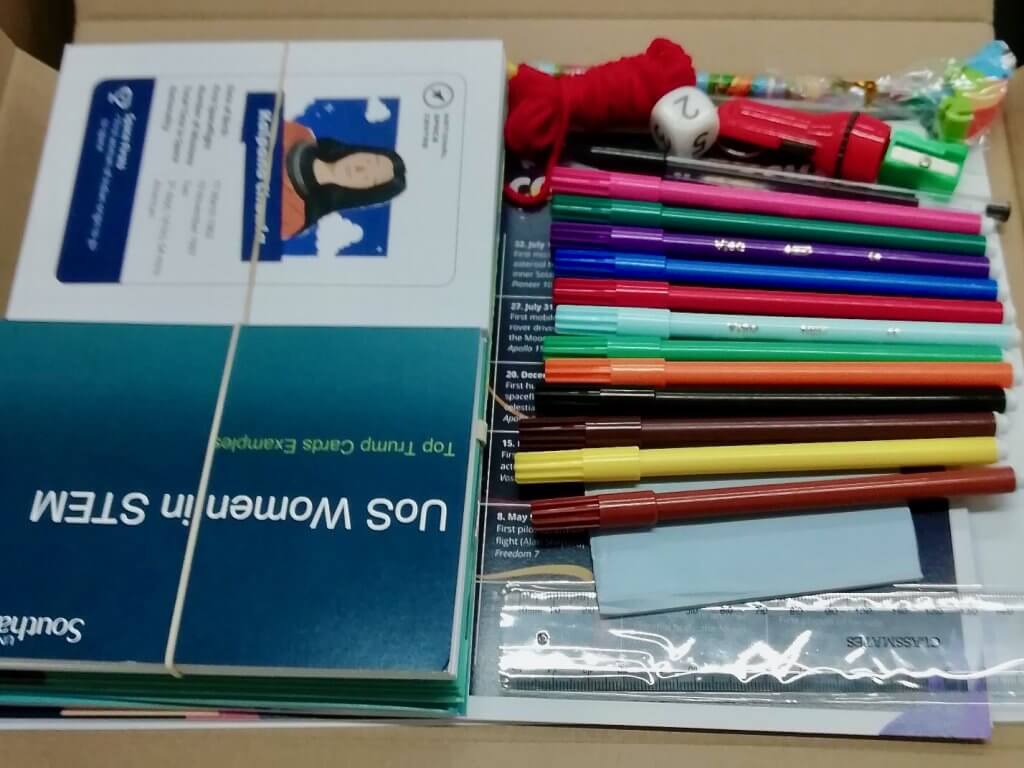 'We've been delighted with the feedback we've received so far, and it's been amazing seeing the difference the packs are making in supporting students,' said Josette Crispin and Holly Smeeton, the student interns who developed the project. They are members of the Schools-University Partnership team, a collaboration between the Public Engagement with Research unit (PERu) and the Widening Participation and Social Mobility directorate (WPSM) at the University of Southampton. Whilst PERu aims to make the University's research accessible to the public through a wide variety of activities and events, WPSM seeks to provide equal information and opportunities to young people and prospective students regardless of their background.
The collaboration between these two departments and the intersection of their goals, channelled through the minds of students for students, led to the development of six different types of Activity Packs across the past two academic years. Not only do they provide as many learners as possible with alternative ways of learning off-screen, but they also help them discover science and the arts in new ways and explore the benefits of further study and higher education.
The different packs focus on six themes developed to spark learners' interest in areas that they may not have considered before, as well as enable them to pursue their pre-existent passions outside of the classroom. The themes are: nutrition, women in STEM (Science, Technology, Engineering, Mathematics), arts and crafts, maths, outdoor learning, and forensic science. A special type of Activity Pack was developed to accompany this year's digital Southampton Science and Engineering Festival by providing an offline way for learners to explore what the festival had to offer.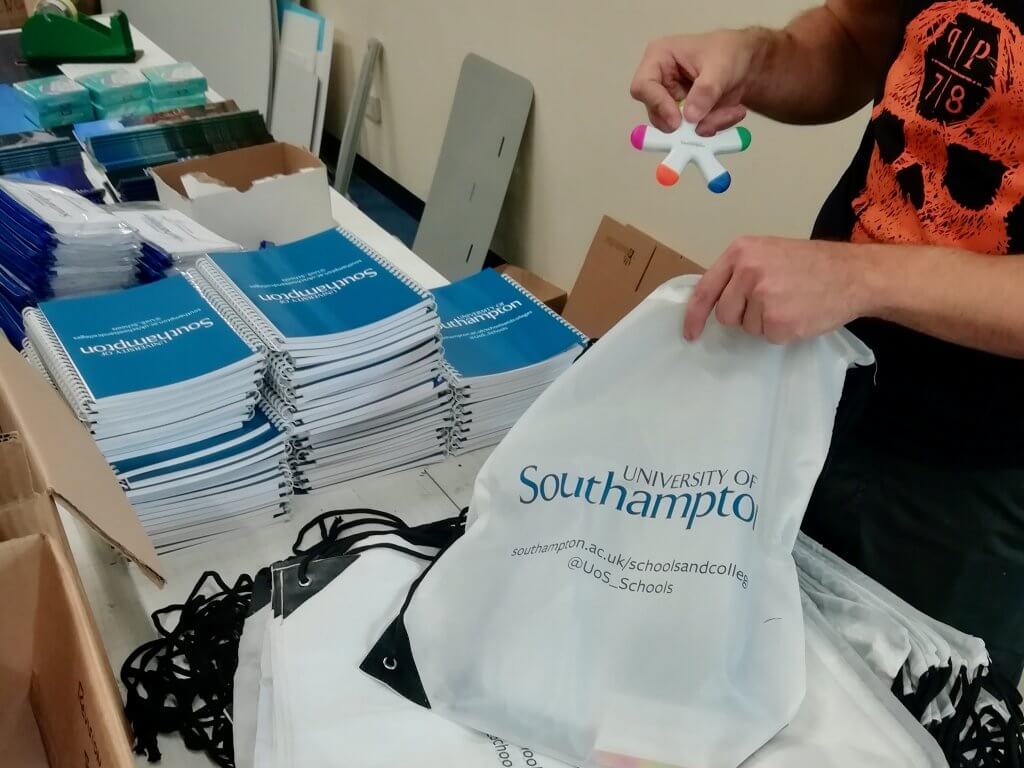 Aimed at primary and secondary school students, the Activity Packs provide all the resources necessary for the recipients – making no assumptions about what they have available at home or in school – to be able to run their own activities (Top Trumps Women in STEM, Hospital Heist, etc.), and engage their creativity by making the various ideas proposed to them their own.
This project also enables the University to build and develop proactive relationships with various communities by collaborating with organisations such as IntoUniversity, Southampton Hub, Youth Options, and the City Council, which facilitated access to the project for families who had not previously had contact with the University.
'These activity packs are a great example of finding new and engaging ways to help support the health and wellbeing of young people,' said Chris Brown, Violence Reduction Manager at Southampton City Council.
Sarah Theobald, Centre Leader at IntoUniversity Southampton West, who has facilitated links with centres in Brighton and Brixton said, 'the packs are accessible for all regardless of their home set up which was extremely beneficial during school closures. Students have enjoyed solving crimes, going on minibeast hunts, creating their own artwork, learning about STEM role models, as well as developing their Maths and English skills through different university subjects.'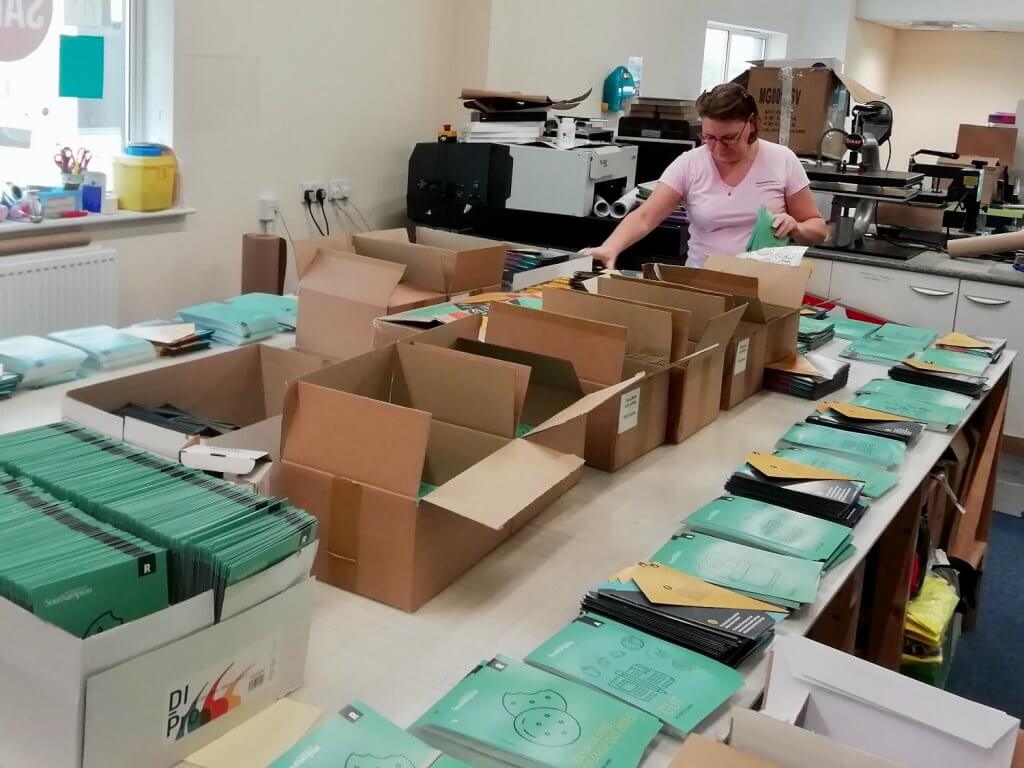 In the 2020-21 academic year the Activity Pack scheme reached over 100 schools, charities, youth groups, social workers, and individual households. With schools integrating the packs as part of their programmes and activities, the team expects the scheme to expand even more in upcoming years.
For more details check out the #UoSActivityPack hashtag on social media.